Subaru Special Edition Emails
Subaru enthusiasts love their cars. They love their special editions more.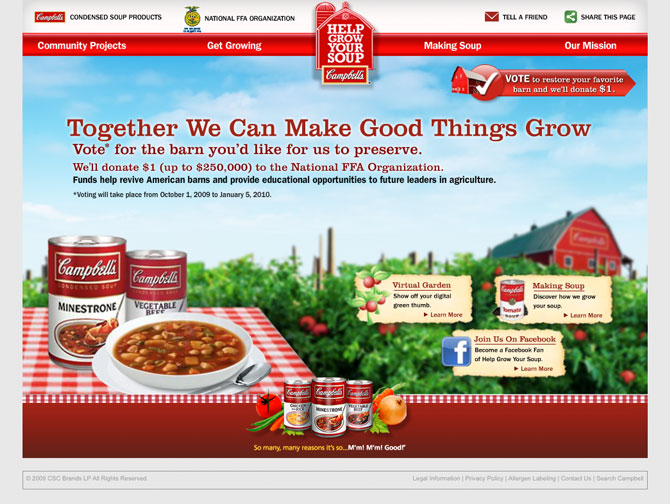 Campbell's Soup (Help Grow Your Soup)
Every year Campbell's combines forces with the National FFA Organization to help promote agricultural education and growth. The program is promoted through the Help Grow Your Soup website. I was tasked with rewriting the copy for the 2009-2010 program and website update.
Subaru: Save the Air Bags
Save the Air Bags.
We wanted to come up with a fun, playful way to promote Subaru's safety ratings. The solution? An awareness campaign to "Save the air bags."